February 01, 2018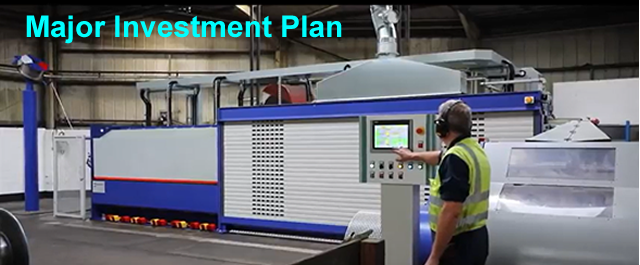 Our Mission Statement and Investment Plan
OUR MISSION STATEMENT
Doncaster Cables is a leading producer of low voltage cables continuing the long tradition of cable manufacture in the UK. Our passion for speed and operational excellence enables us to deliver product at an industry best on time delivery basis.
Our ongoing commitment to be best in class is underlined by our ongoing investment program which involves a factory wide upgrade of machinery from wiring drawing, extrusion, automated dimensional control, right the way through to our state of the art automated packing lines.
We are committed to meeting the market demand for fire survival, and low smoke and fumes types, whilst continuing to produce competitive, high quality, traditional cables for the construction industry.
We aim to publish a series of videos which will show the extent of our investment and also keep our customers updated with our latest equipment and processes. The 1st video (included below) explains our new rod breakdown machine, at a cost of £675,000 this state of the art equipment ensures our other manufacturing processes are supplied with the highest quality copper wires.
If any of our customers would like a copy of this video to upload on to their website, showpad, social media accounts etc. please contact us through the contact us page here.