BASEC
British Approvals Service for Cables (BASEC)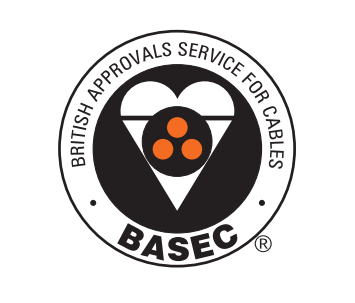 BASEC's mark is synonymous with quality and safety. BASEC provide product certification (approval) services globally for all types of cable and wire, for ancillary products, and also provide management systems certification for the cable sector.
A non-profit making Government-nominated body, BASEC has for nearly 40 years been a mark of reassurance to those specifying cable.
The leader in product certification services for electrical cables, data and signal cables and ancillary products, BASEC has a reputation for quality, clarity and ensuring safety in cables.
All products are rigorously tested by BASEC to meet necessary and appropriate British, European and international standards through detailed examination of manufacturers' production processes and controls.
BASEC also provides management system assessment and certification for Quality (ISO 9001), Environmental (ISO 14001) and Health and Safety (OHSAS 18001). A full listing of their clients registered to these international standards can be found on their site.
LPCB
Loss Prevention Certification Board
LPCB stands for Loss Prevention Certification Board - a certification brand of BRE Global Limited (formerly known as BRE Certification Limited), a wholly owned trading subsidiary of the BRE Trust (a registered research charity). LPCB is the approval brand operated by BRE Global for fire and security products and services.
BRE Global's mission is to protect people, property and the planet.
The LPCB List of Approved Fire & Security Products and Services - "The Red Book" is an essential reference for specifiers, regulators, designers and end users of fire and security products and services. It should always be used in conjunction with rules/regulations and any other design specifications used by the Authority Having Jurisdiction (AHJ).
CSA
Canadian Standards Association (CSA)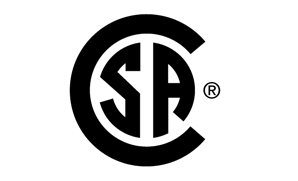 CSA Group is a not-for-profit membership-based association serving business, industry, government and consumers in Canada and the global marketplace.
As a solutions-oriented organization, we work in Canada and around the world to develop standards that address real needs, such as enhancing public safety and health. Advancing the quality of life. Helping to preserve the environment. Facilitating trade.
We help people understand standards through education and information products and services. Each year, thousands of people benefit from the training materials, workshops and seminars offered by the CSA Group Learning Institute.
UL
UL Standards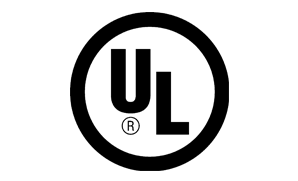 UL Standards are used to assess products; test components, materials, systems and performance; and evaluate environmentally sustainable products, renewable energies, food and water products, recycling systems and other innovative technologies.